The NFL has a patriotism problem and unfortunately, some people still look up to professional athletes.
Just as some people put Hollywood actors on a pedestal, some misguided folks actually give credence to what celebrities and NFL players say and do.
But not these patriotic Americans from the red part of California.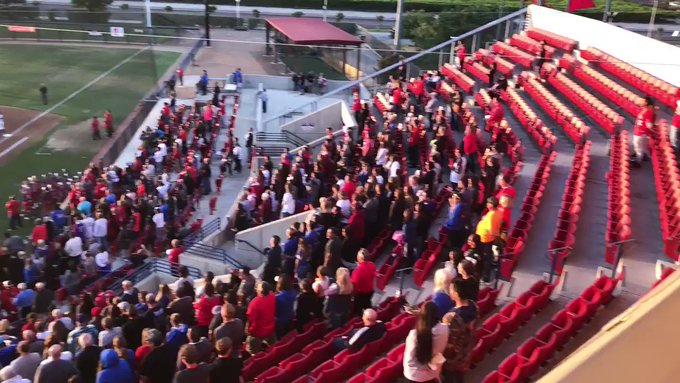 Source: They Announced No National Anthem Before Game, So The Crowd Took Matters Into Own Hands